"Our mind is the motor of brilliant ideas and enables humans to achieve complex challenges"
Kaos Design have always been committed to leave an indelible mark through years.
Art history, design innovations, fashion provocations: everything inspires us and contributes to enrich ourselves in order to create new ideas and projects never seen before.
Kaos Design is the result of this uninterrupted research.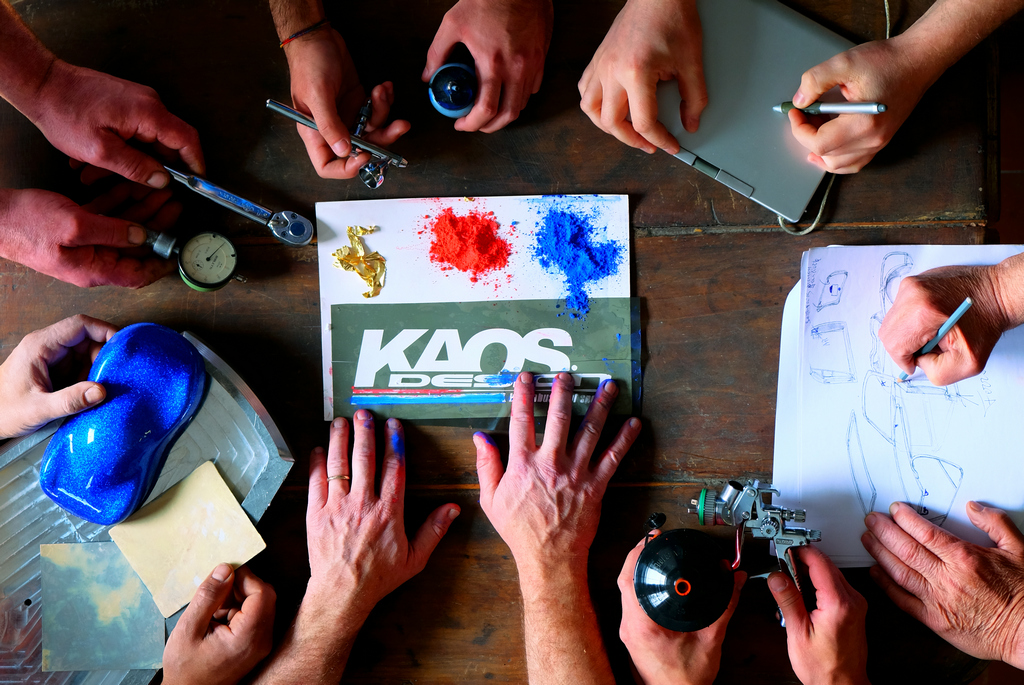 Unique projects
The keyword is empathy: our work starts with the comprehension of the desires of those who trust on Kaos Design. That's why each project comes in to the world with dialogue and knowledge, not only analyzing deeply our customer needs, but even personal styles and passions.
Our customers are our best ambassadors.
Know-how
Our mantra is to obtain a perfect result: in order to reach perfection, we can rely on more than 25 years of knowledge and on the know-how of each member of Kaos Design team that's always updating technically e and creatively.
At Kaos Design we know how to do it.
Materials research
All the products that we use are developed in partnership with the major companies in this sector. We realize ad hoc color and finishing for each different material. We also project a specific manufacturing process for objects that need special considerations. Our material are lab tested with saline mist, abrasion, ultraviolet and humidistat.
Nothing is left to chance at Kaos Design.
CSR
As a responsible company, Kaos Design ratifies essential partnerships with businesses coming from different sectors. It also establishes strong connections with both customers and suppliers seeking shared cultural values. All the activities around finding and transformation of raw materials that we use, are conducted in an ethical and responsible way, taking care of our natural environment and following a sustainable usage of natural resources.
Kaos Design thinks also about environment and future.